5 Things You Need to Do in Bogota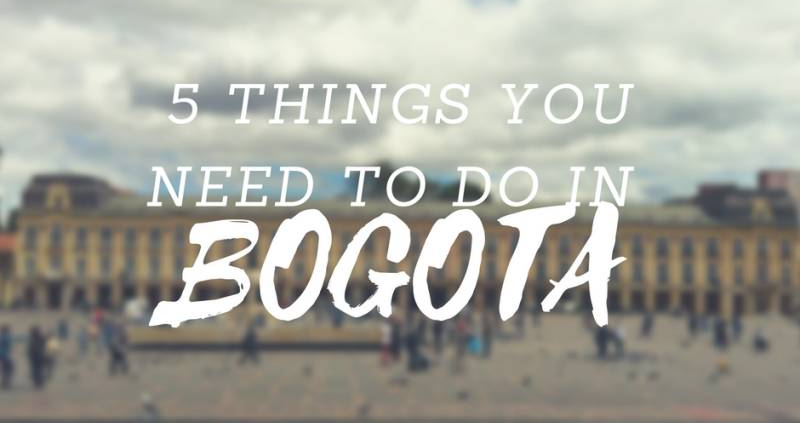 Imagine a city that offers you beautiful landscapes, vibrant a modern architecture, world-class museums and art galleries and a story to tell.
We love our city and we like to show it off to visitors! From La Candelaria to Monserrate there are so many awesome things to do in Bogotá, you'll wish you could stay longer.
These are the things to do in Bogota that should be at the very top of your list. Go on, get out there.
1. Learn Spanish, of course!
Learn More than Spanish School offers a variety of courses in General Spanish or Spanish for Business to help you boost your education and increase career prospects. One of the best things about learning Spanish in Bogota is that you'll make friends and memories to last a lifetime!
2. Visit "El Cerro de Monserrate"
3,152 metres above the sea level, Monserrate is a mountain that you can't ignore.
Monserrate dominates the city center of Bogotá, it is a pilgrim destination, as well as a tourist attraction.
You can take the regular teleférico (cable car), funicular or walk up Cerro de Monserrate, visit its church, built in the 17th century, take a look at its jaw-dropping panoramic view and eat and drink typical Colombian food.
3. Take a Graffiti Walking Tour
What happens when a city let graffiti artists do their thing? Well, the city evolves, you see colour, self-expression and thoughtful pieces of art everywhere. This is a must try tour!
4. Visit "La Candelaria"
With a Spanish Colonial architecture of houses, churches, and buildings, La Candelaria is the historic neighborhood in downtown Bogotá.
La Candelaria is home to the La Candelaria top museums, the government, and beautiful colonial buildings along narrow cobblestone streets.
5. Visit "La Catedral de Sal de Zipaquirá"
about an hour outside of Bogota, The Salt Cathedral of Zipaquirá is an underground Catholic church built within the tunnels of a salt mine, 200 meters underground.
Built by miners as a place for their daily prayers, now It is considered one of the most notable achievements of Colombian architecture.
https://learnmorethanspanish.com/wp-content/uploads/2016/08/5_things_you_need_to_do_in_bogota.jpg
600
800
Learn More Than Spanish
https://learnmorethanspanish.com/wp-content/uploads/2018/11/spanish-school-colombia-logo.png
Learn More Than Spanish
2016-08-03 00:32:34
2021-06-10 13:31:19
5 Things You Need to Do in Bogota