WHO THEY ARE
Our teachers are highly qualified native Spanish speakers, passionate about teaching and provide an amazing classroom experience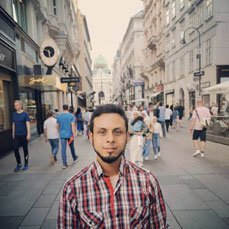 Sebastian
One of the oldest teachers in the school, Sebastián has been teaching Spanish for over four years. He has a degree in Linguistics and Spanish teaching and has Taught Spanish in Colombia and France. He will adapt to your needs and interests so you can achieve any goal you have with Spanish.
Learn More Than Spanish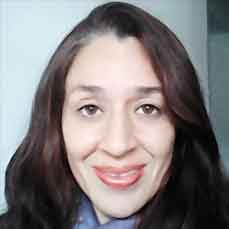 Aytum
Aytum is from Bogotá. She speaks Spanish and English. Aytum has a degree in Tourism enterprises management and has been teaching Spanish for 11 years. During her lessons, Aytum helps her students develop their speaking and listening skills, and practice grammar structures as well.
Learn More Than Spanish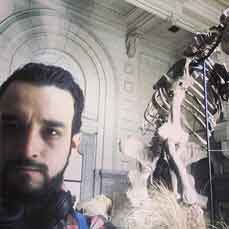 Luis
Luis has more than 5 years of experience in teaching Spanish as a foreign language and is certified as DELE B1-B2 by Instituto Cervantes in Spain. He has worked in different Spanish language schools for foreigners in Bogotá, Buenos Aires, Santiago and Lima.
Learn More Than Spanish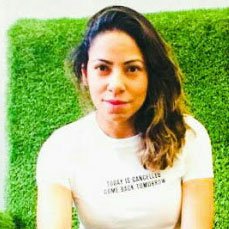 Jessica
Jessica has more than 2 years of experience teaching Spanish as a foreign language. She also teaches Humanities at the Francisco José de Caldas District University. She loves teaching Spanish, her classes are enjoyable and an unforgettable experience for her students.
Learn More Than Spanish
OUR COURSES
We offer a variety of Spanish courses, always focused on your individual needs
SPANISH FOR BUSINESS
Gain the cultural knowledge you need to conduct business successfully in Colombia and Latin America
GENERAL SPANISH
Designed for people who want to improve fluency and accuracy in Spanish
SPANISH ONLINE
Connect with your teacher in Colombia and continue your Spanish Learning journey with our personalized online classes
GET A FREE QUOTE or ask us anything about our courses!
Get more information about our Spanish Courses and start learning Spanish in Colombia Now!