How's learning Spanish with us?
Learning Spanish with us is a unique and memorable experience!
We are not just a Spanish school. We are the best place to learn Spanish while gaining an authentic and complete understanding of Colombian culture.
Since we opened in 2013, we have received over 1,000 students from more than 50 nationalities. They have come to learn Spanish in Bogota for a week, a month, and even longer. Many of them have continued their classes online once they returned to their home country.
What makes our classes unique?
1. Our classes are for EVERYONE!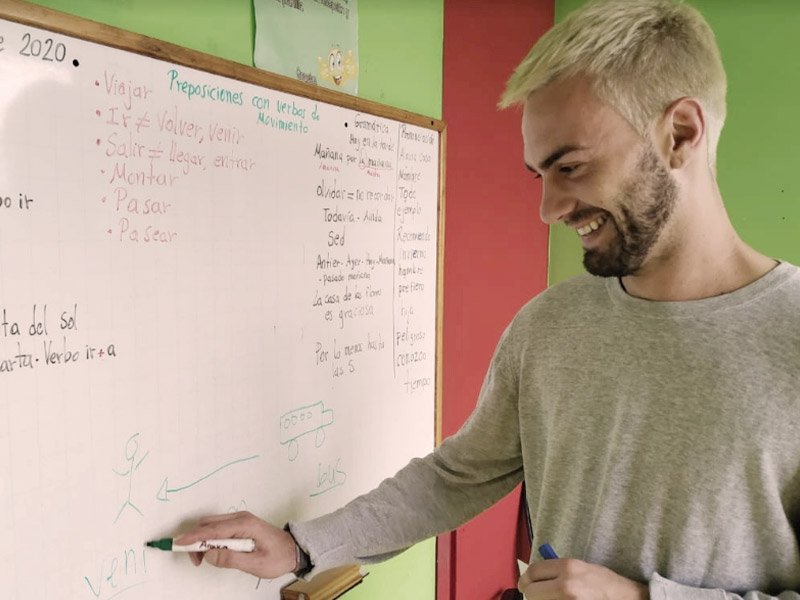 We tailor a customized learning program for you no matter your level, age, and learning pace. Our Spanish classes are perfect for those who prefer personalized instruction and want to focus on improving specific language skills.
2. You will gain a new skill and hundreds of new experiences!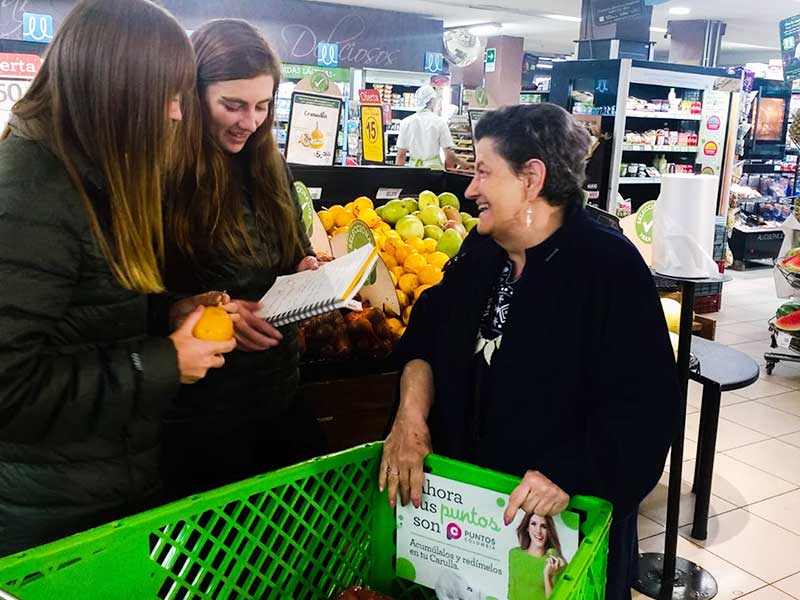 Our classes are more than simply an opportunity to gain a new language skill. With us, you will gain valuable life experiences.
You will learn Spanish vocabulary and grammar in the classroom -or our student's favorite spot… our terrace!). Then you will explore the city to put it into practice during our social activities.
You will learn more than Spanish! You will learn cultural expressions to help you communicate fluently with native Spanish speakers. Knowing this is a game-changer for your staying in the country and your relationships with Colombians.
3. Our team!
In us, you will find more than a teacher or administrative staff. You will find friends and family.
Each member of LMTS will genuinely assist you in anything you need. They will always receive you with a warm smile, and they will do their best for you to learn our language and have an unforgettable experience in Colombia.
And of course, the quality of our programs is thanks to our teachers' quality. They are Colombians, native Spanish speakers, and they are all ELE certified. Our proficiency levels align with the Common European Framework of Reference for Languages (CEFR).
4. Our facilities!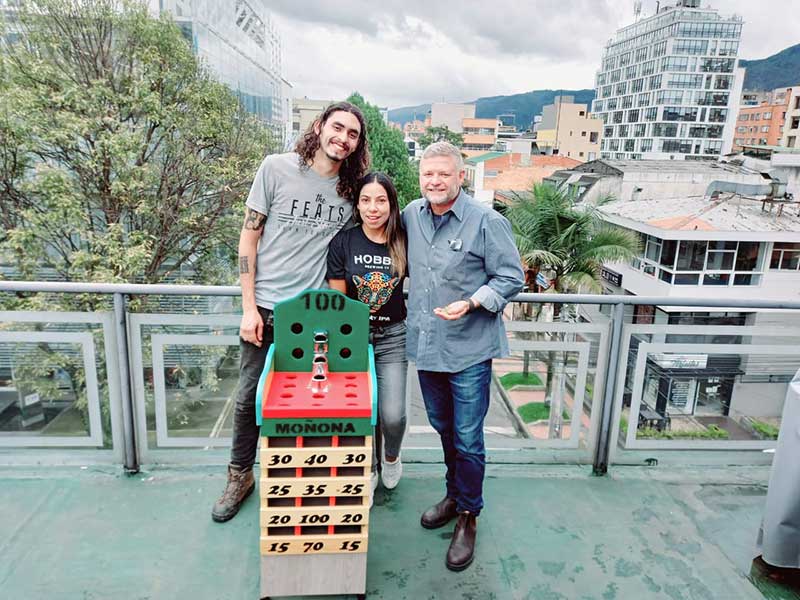 Our school is located in the city's heart, within walking distance of major attractions and transport services.
Once at the school, you can choose from getting your Spanish class either in one of our comfy classrooms or at the super cool outdoor patio with an outstanding view of the mountains.
5. We are Pet-Friendly!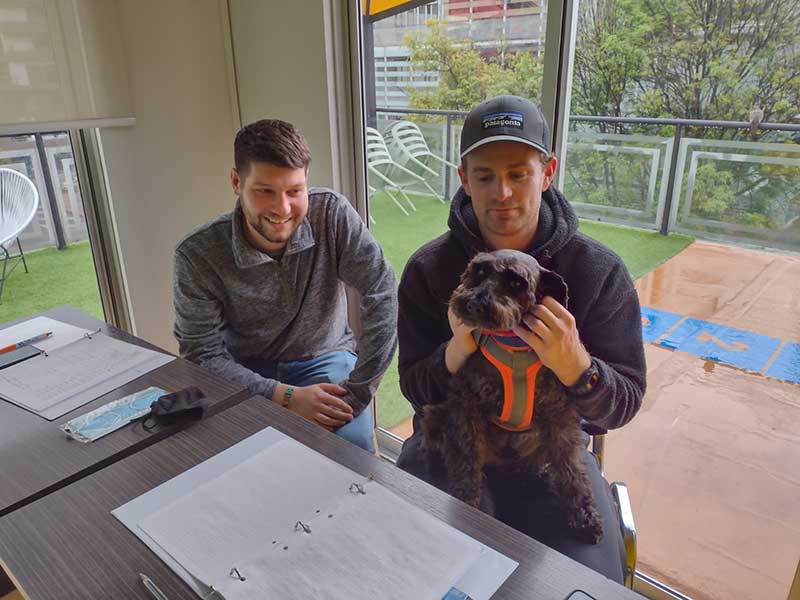 We love animals as much as we love people!
You will meet Dante, teacher Julieta's dog. He loves being around new people, joining the classes, and playing on the patio.
If you have your pet, feel free to bring them over!
6. We design a program for you!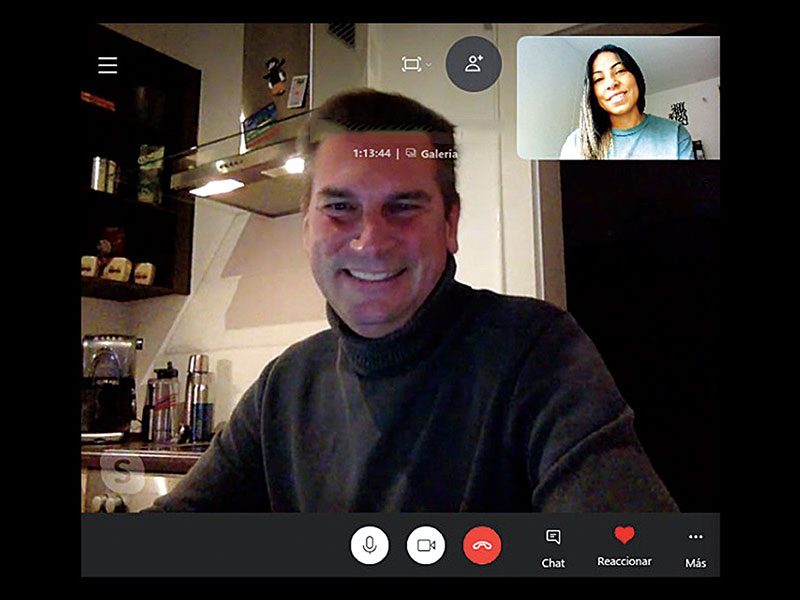 Whether your goal is to boost your career, travel abroad, work in a Spanish-speaking country, or have an authentic cultural immersion, we will help you achieve it.
Our teachers plan each class based on each student's needs and expectations. As you progress, they will structure and adjust the program to help you improve fast.
But why do we personalize our classes?
Because we understand that the "one size fits all" approach used in most schools doesn't work, that all students learn in different ways and at different paces.
With individualized instruction, you:
will quickly be able to overcome your fears,
build confidence,
improve and become fluent in Spanish, and
get conversational skills
Read John's true story and learn How and Why we Personalize your classes.
What do our students say about LMTS?
Pandemic kept us away physically from our students for a while, but technology helped us keep doing what we love. We continue our classes online, and we are happy to tell you that our online community has grown!
Now, we are getting back to normal. Every week, we receive new students from all around the world! Some of the students that came to study with us in Bogota before kept up their Spanish practice online.
We can tell you many things about how much fun and how happy all students are, but we prefer you check it yourself!
Follow our Social Media and see how much fun they all have while learning Spanish, and watch our students' testimonials.
First, we learn, then we practice!
The key to success in learning a new language is… PRACTICE!
Our Spanish classes have the right mix between theory and practice. First, we learn vocabulary and grammar according to your level, we help you build up confidence, and then… we go out and have fun (even more fun!)
Where do we usually take the students to?
Bogota is an inspiring city with millions of astonishing stories that surprise visitors every day.
There is so much to do here! Imagine museums, art galleries, parks, restaurants, and the world's best coffee shops!
Here our Top 12 of places we normally visit with our students:
Plaza La Perseverancia
Biblioteca Virgilio Barco
Librería Tornamesa
Cinemateca Distrital
Bogotá Graffiti Tour
Colo Coffee
Coffee Lovers
Prudencia Restaurant
Botero Museum
Gold Museum
Plaza Bolivar
Open San Felipe
Now, the question is…
How do you join our classes?
It's as easy as uno, dos, tres… Send us a message and follow these steps!
We hope to see you in Colombia soon!
https://learnmorethanspanish.com/wp-content/uploads/2020/06/students.jpg
1080
1080
Jennifer Gonzalez
https://learnmorethanspanish.com/wp-content/uploads/2018/11/spanish-school-colombia-logo.png
Jennifer Gonzalez
2022-03-26 13:11:06
2022-04-01 13:35:10
How's learning Spanish with us?