Discovering Bogota's transport system: A fun and effective Spanish language learning tool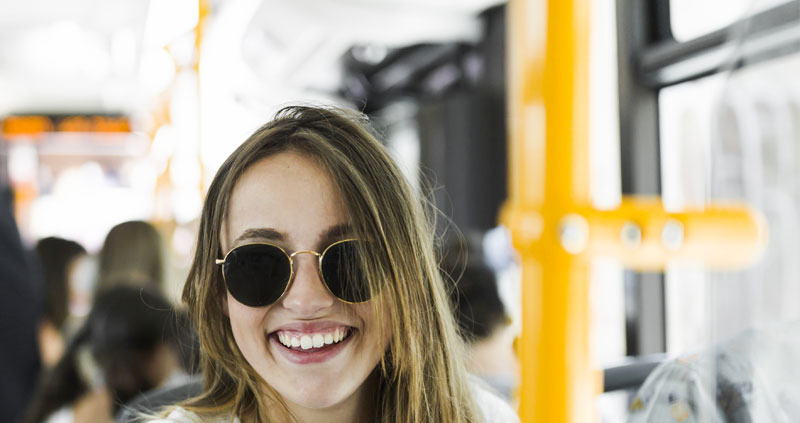 Bogotá is a vibrant city with a rich culture and history, and it's an excellent destination for anyone looking to improve their Spanish language skills.
And here is an idea!
One of the best ways to immerse yourself in Spanish while in Bogotá is by using the city's public transportation system. It allows you to see the city from a local perspective, observe daily life, interact with locals, and immerse yourself in the culture.
You can learn more about navigating the public transportation system in Bogota in our post about how to get around the city.
Let's start with why discovering Bogotá with its public transportation is a journey of language and culture.
1. You'll have the opportunity to interact with the locals
The public transportation system allows you to interact with locals, including drivers and passengers. In Bogota, people speak slowly and distinctly, making it easy for new learners to understand.
You can ask for directions, practice small talk, and learn about the area's history and culture. This can help you improve your speaking and listening skills, as well as help you pick up new vocabulary.
2. You can build your vocabulary
When using Bogota's public transportation, you will encounter many new words. Using the transportation system regularly will expose you to new vocabulary words repeatedly, which can help you remember them better.
You will be able to see words in context, which can help you understand their meaning and usage better. For example, you may see a sign that says "Prohibido Fumar" (No Smoking), which will give you a better understanding of how the word "prohibido" is used in Spanish.
3. You can learn about the city
Using the public transportation system in Bogotá is not just a convenient way to get around the city; it is a unique opportunity to get to know the city and its culture.
By traveling on the city's buses or TransMilenio, you will have the chance to see different neighborhoods, visit local markets, and see the daily life of Bogotanos.
4. Overcome language barriers and make new friends
When traveling in a new city, navigating and communicating with locals can be challenging, especially if you're unfamiliar with the language. However, using the transportation system will help you overcome these language barriers and give you the confidence to explore the city more independently.
It can also be a great way to meet new people and make friends. You might start a conversation while waiting for a bus or sit beside someone interesting on a long ride. These interactions can lead to new relationships and opportunities to improve your Spanish skills.
Conclusion
When learning Spanish at Learn More Than Spanish, our classes go beyond the classroom. We always include several activities where students can practice what they have learned during the week. Using the transportation system in Bogotá can be an excellent way to immerse yourself in the Spanish language and culture.

https://learnmorethanspanish.com/wp-content/uploads/2023/02/bogotas-transport-system-effective-spanish-learning-tool.jpg
600
800
Team LMTS
https://learnmorethanspanish.com/wp-content/uploads/2018/11/spanish-school-colombia-logo.png
Team LMTS
2023-02-15 18:44:05
2023-02-28 20:04:09
Discovering Bogota's transport system: A fun and effective Spanish language learning tool