From Spanish lessons to public transport: How to explore Bogota like a local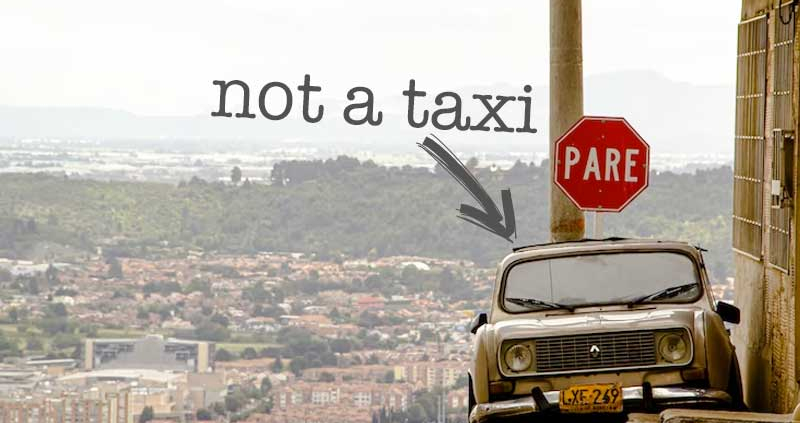 Bogota is a bustling metropolis with a thriving public transportation system. From buses to taxis to bike-share programs, there are plenty of options for getting around the city. However, navigating the system can be overwhelming for new students.
Here are some tips and tricks for using public transportation in Bogotá while learning Spanish.
TransMilenio
TransMilenio is Bogota's bus rapid transit system, the city's most popular method of transportation.
It is a convenient, fast, and affordable way to get around the city.
Using TransMilenio is a convenient and affordable way to get around Bogotá, and it's an excellent option for students looking for a budget-friendly way to explore the city.
It allows you to see the city from a local perspective, observe daily life, interact with locals, and immerse yourself in the culture.
Pro tip:
TransMilenio has over 140 bus routes, so knowing which bus to take and where to go is essential.
We recommend getting to know the routes first, carrying a map of the system with you, or downloading a map app to your smartphone.
To plan your route and check for any updates or changes to the schedule, you can use TransMilenio's official website or the Transmi app.
Taxis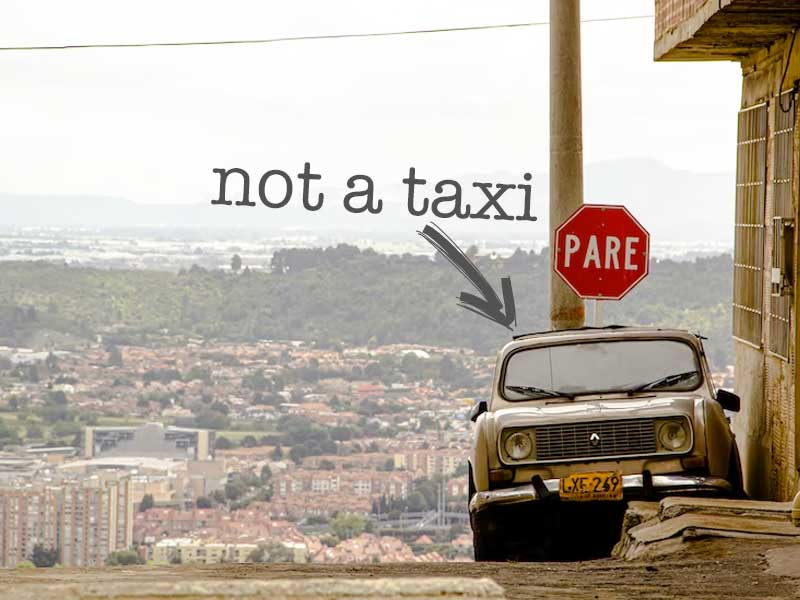 The use of taxis is also very common in Bogota.
One traditional option is to hail a taxi on the street or call a taxi company to dispatch them to your location. Taxis in Bogotá are generally reliable, and drivers are typically licensed and insured.
In Bogotá, a taxi trip costs around 15,000 Colombian pesos (approximately USD 4.50). However, this is just an estimate, and the actual cost of a trip may be higher or lower depending on the specific circumstances.
Pro tip:
To ensure your safety, always use licensed taxis with clearly marked identification.
You can also use apps like Digi Taxi Digi+, Info Taxi or Smart Taxi.
These apps allow you to book a taxi in advance, track its arrival, and pay through the app. This can be incredibly convenient for students who are unfamiliar with the city.
The Cicloruta
Bogotá has been a leader in promoting sustainable transportation, and one of the ways it's doing this is through its extensive network of bike lanes known as the "Cicloruta."
The Cicloruta not only provides cyclists with a safe and dedicated space to ride their bikes but also offers a convenient and eco-friendly alternative to traditional forms of transportation.
With over 120 kilometers of bike lanes, the Cicloruta offers a fast and efficient way to get around the city. You can avoid traffic congestion and reach your destination faster by cycling, especially during peak hours.
As you ride along the Cicloruta, you'll be able to see and experience life in Bogotá uniquely. You'll have the chance to interact with residents, see street art and local markets, and learn about the city's history and culture.
Pro tip:
Bogota is also known for its iconic "ciclovia" or bikeway. Ciclovia is either a permanent bike path or the closing of certain streets to automobiles for cyclists and pedestrians.
More than 120 kilometers of roads are turned into a cycle lane from 7 a.m. to 2 p.m. every Sunday and holiday.
All kinds of transportation are welcome —bicycles, roller skates, scooters, wheelchairs, skateboards— as long as they are not motor-driven.
The Cicloruta is a must-try experience for anyone visiting Bogotá who loves to cycle or wants to explore the city in a unique and eco-friendly way.
Walking
Walking is also an excellent option for getting around Bogotá. The city has many pedestrian-friendly areas, and walking is a great way to get a feel for the local culture and see some of the city's sights.
Pro tip:
Seventh Street, or Carrera Septima in Spanish, is one of the principal streets which communicates the eastern side of the city north and south.
It has become a tradition to walk along Carrera Séptima as entertainment and as a place for buying handcrafts, food, art, and clothing. This activity was -as it is still- named "Septimazo".
When considering the cost of transportation in Bogota, it's essential to consider the time and convenience factors.
Although TransMilenio typically costs less than taxis, the bus system could take longer to get to your destination and might not be as convenient as a taxi, especially if you have luggage or other items to move.
On the other hand, taxis offer a more convenient and direct mode of transportation, but at a higher cost.
Ultimately, the choice between TransMilenio, taxis, or cicloruta will depend on your needs and budget. If you're looking for a cost-effective option, TransMilenio may be the best choice, but if you value time and convenience, taxis may be the better option.
In conclusion, navigating public transportation in Bogotá is an important aspect of your trip. It will make your travels more convenient, cost-effective, and culturally immersive and give you the independence to explore the city thoroughly.
Of course, if you're new to Bogotá, figuring out the public transport system on your own can be a little intimidating. That's where we come in. Our Spanish school in Bogotá offers Spanish language classes and cultural activities to help you get the most out of your trip. And, of course, we can give you all the tips and tricks you need to navigate Bogotá's public transport system like a local.

https://learnmorethanspanish.com/wp-content/uploads/2022/11/spanish-lessons-public-transport-bogota.jpg
600
800
Team LMTS
https://learnmorethanspanish.com/wp-content/uploads/2018/11/spanish-school-colombia-logo.png
Team LMTS
2022-11-28 17:14:24
2023-02-28 18:42:07
From Spanish lessons to public transport: How to explore Bogota like a local