What is the cost of learning Spanish in Bogota?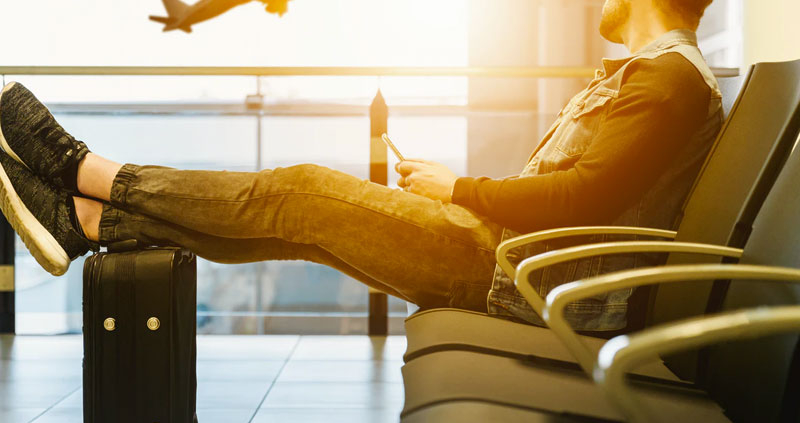 We know that deciding where to learn Spanish might take some time. You should look for the best Spanish school, the best city to learn the language and the costs involved.
If you are reading this article it's because you are interested in learning Spanish in Bogota.
That's a great idea! You will have an unforgettable experience!
One of the questions people have before traveling to a new city is about the budget.
Let us help you with this.
In this article, we will share with you the average costs of Spanish programs and expenses for living in Bogota.
How much does it cost to learn Spanish In Bogota?
Let's start with giving you the conversion rate to the COP (Colombian Peso) with regards to US dollars:
1 USD = $3.845 COP as of August 22, 2020.
For Latinamerican standards, Bogotá is a moderately expensive city to live in. Obviously, it varies depending on your lifestyle.
At the moment, our currency is very weak, which makes Bogota an affordable city compared to any North American or European cities.
The average monthly cost for a single person is about $500 – $800 USD per month, excluding the Spanish program fees.
For example, below are some rough costs (USD) for somebody living in a neighborhood like Chapinero, Bogota near our Spanish school.
1. Accommodation
The most substantial portion of your monthly budget will go towards rent.
Apartments in Bogotá have an extensive range of prices. You can find a one-bedroom apartment for about $300 USD per month, to a luxury two-bedroom apartment for about $1000 USD per month.
Most apartments do not include utilities and internet, so you will have to add them to your monthly budget. That would be about $100 USD per month.
If you plan to stay longer than 3 months, renting your own apartment or sharing one with friends would be the best option.
And, if you are planning to stay only for a week or two, you could stay in a hostel, hotel, or Airbnb. Rates vary from $10USD per night in a dorm to $60USD per night in a comfortable private room.
Let's summarize:
One-bedroom apartment $300 – $500 per month
Utilities $100 per month
Private bedroom in a shared apartment $200 per month
Utilities in a shared apartment $40 per month
A dorm bed in a hostel $10 per night
Private room in a hotel $40 per night
Airbnb one-bedroom apartment $60 per night
2. Transport
Keep in mind that Bogota is a big, very big city. There are about nine million people living in the city; you can imagine how traffic and distances are.
In Bogota, from 15min to 30 min drive is considered "near". From 30min to 1hr drive is considered "moderate distance". And, if a place is more than 1hr drive, then it is considered "far".
Thus, it is important you try to find your accommodation near the Spanish school you have chosen. It will not only help you save some money but it will save you a lot of time in traffic.
Average costs to move around Bogota are:
A local city bus or Transmilenio – $0.70c USD
15 min – 30 min Taxi or Uber trip – $4 USD
> 1 hour Taxi or Uber trip – $8- $10 USD
If you plan to travel outside Bogota the average costs are:
Bus trip to cities like Medellin, Cali or Bucaramanga (8-10 hours) – $25 USD
Bus trip to closer cities (3-5 hours) – $8 USD
Round-trip flights to the Caribbean coast – $100 USD
3. Food & Drinks
Eating in Bogota is such an experience!
Bogota is known as the gastronomical city. You can find all kinds of local and international food, for all kinds of budgets.
You can also find small local shops, markets and big supermarkets. In Bogota, you can basically find anything you want.
As in any other city, going out for dinner and drinks will take a big portion of your weekly/monthly budget. The best would be to combine cooking at home and going out for dinner once or twice a week.
Here is the average costs for food and drinks:
$100 – $250 USD per month for groceries.
A "menú del día" (lunch menu), which is normally a traditional Colombian dish that comes with soup, juice and sometimes even dessert – $4
Street food – $1- $2
Main course meal at a mid-level restaurant – $10
Main course meal at a high-end restaurant – $25
Craft beer in a Pub – $3
Cocktail in a trendy rooftop– $10-$15
What are the average prices of Spanish programs in Bogota?
If you decide to join a Spanish school, the price range for group and private lessons are as follows:
Type of
Class

Group Lessons
Mini-Group Lessons
Private Lessons
Price Range
per hour

$9 – $12
$12 – $15
$15 – $25
Price Range per Week

$175 – $250
$235 – $305
$295 – $495
Instead, if you decide to study Spanish at any of the university programs of the city, the price range varies from $300 USD per level to $500 USD per level.
If you have any questions regarding our programs, prices or about living in Bogota contact us here. We will be happy to guide you.
Hope to see you soon in Bogota!
https://learnmorethanspanish.com/wp-content/uploads/2020/09/cost-learning-spanish-bogota.jpg
600
800
Jennifer Gonzalez
https://learnmorethanspanish.com/wp-content/uploads/2018/11/spanish-school-colombia-logo.png
Jennifer Gonzalez
2020-09-01 11:23:37
2020-09-01 12:50:55
What is the cost of learning Spanish in Bogota?