How can I study Spanish in Bogota?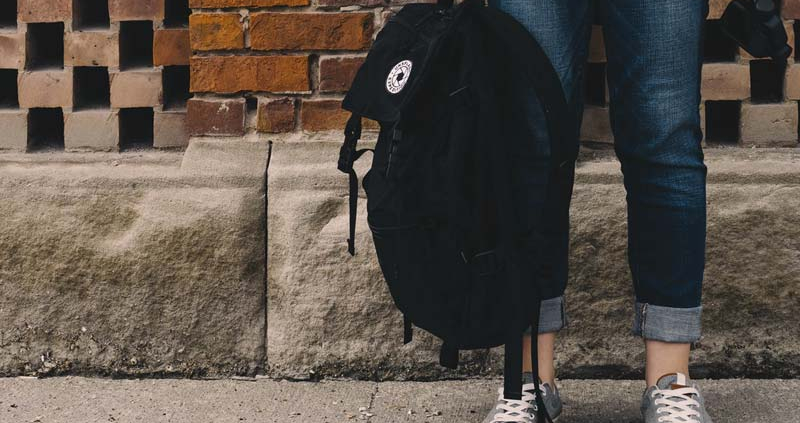 In previous posts, we explained why Colombia is the best destination for learning Spanish. We also mentioned the different options for studying the language, at university courses or language schools.
In this post, we are going to talk about studying Spanish in Bogotá and why is one of the best cities in Colombia to learn and practice the language.
Bogota attracts people from non-Spanish speaking countries who are keen to immerse themselves into the Colombian culture.
Why?
Because Bogota is the country's capital city. It offers a great variety of activities for you to learn the language and it gives you the opportunity to meet people from all regions of Colombia.
Living in Bogota will help you to get familiar with the different Colombian accents and dialects. Also, it will help you learn the most common Colombian slang and expressions.
If you are wondering how you can study Spanish in Bogota, this post is for you!
Note: If you are a German citizen, we have good news for you. Scroll down to the last section of this article.
Options for learning Spanish in Bogota
There are basically three options:
Spanish for foreigners at Bogota's Universities
Spanish courses at Language schools
Private tutors
There is no right or wrong choice. It all depends on how much time you would like to invest and how much time you have to stay in the city. Of course, it also depends on your budget and your preferences.
Here we have prepared a brief summary of the advantages and disadvantages of each option.
University Courses
Colombian language schools and Universities offer consistent standards and high-quality instruction. What are their pros and cons and how to choose one or the other?
Pros
Opportunity to enroll in regular university classes.
Enjoyment of the campus' facilities.
Opportunity to meet other Colombians and to enjoy the student Colombian life.
You might get entitled to get transferable credits to your program back home.
It will look good in your CV.
You can apply for a student visa.
Cons
Classrooms with large groups of students.
The program could be a bit pricey.
You won't have personalized classes.
There won't be many foreign students in case you want to share your challenges and/or frustrations.
Although you can do short courses, university courses are normally designed for long-term programs.
Universities offering Spanish courses in Bogota for foreigners
Universidad del Externado
Universidad del Rosario
Universidad Sergio Arboleda
Universidad de la Sabana
Universidad de la Salle
Spanish School courses
Pros
Programs are more flexible than University courses.
You choose between group classes and private classes.
Classrooms with small groups of students.
If you are interested in learning a specific skill you can plan the program with your teacher or tutor. For instance, D.E.L.E exam preparation, or Spanish for business.
Once you are back to your home country you can continue your classes online.
Language schools offer many social activities.
Cons
There are so many options but you should look for the one that suits your needs and expectations.
Some schools mentioned their teachers are native speakers but it doesn't mean they are certified or have enough experience.
Not all Spanish schools give you a certificate of attendance.
Languages schools don't have the same infrastructure, facilities, and services as universities.
Private Lessons
Pros
Classes are designed for you.
Learn at your own pace, no peer pressure.
Flexible classes. Learn anytime, anywhere.
You progress fast.
Cons
Private classes are much more pricey.
You won't have fellow students to share time with.
You won't enjoy any facilities or social activities
You won't have a valid certificate
You can't apply for a student visa.
Bildungsurlaub Accreditation
If you are a German citizen and you are interested in learning Spanish we have good news for you!
We proudly announce that Learn More Than Spanish has received the Bildungsurlaub accreditation.
Bildungsurlaub is an educational leave program for German employees. It allows employees by law to attend courses on special kinds of topics during their working time.
German employees who are interested in this program should submit their application to the employer by the employee. The employer has the final right to decide whether the applicant is exempted from the work or not.
The application must be handed in in written form and all documents should be enclosed showing that the selected course is recognized as BU in the respective federal state. In most federal states, the application should be submitted twelve weeks before the course starts.
If the application is accepted, the employee is entitled to 5 days of paid leave per year to study at a recognized institute.
After completing the course, the employee could use the certification as a proof for the new skill in German professional market.
If you want to know more about this program visit the Bildungsurlaub official website.
Don't forget to follow our weekly blog here. We will keep you entertained with Colombian culture and Spanish language articles.

https://learnmorethanspanish.com/wp-content/uploads/2020/08/options-study-spanish-bogota.jpg
600
800
Jennifer Gonzalez
https://learnmorethanspanish.com/wp-content/uploads/2018/11/spanish-school-colombia-logo.png
Jennifer Gonzalez
2020-08-25 11:46:58
2021-05-27 18:29:25
How can I study Spanish in Bogota?