What is it like to study online at Learn More Than Spanish?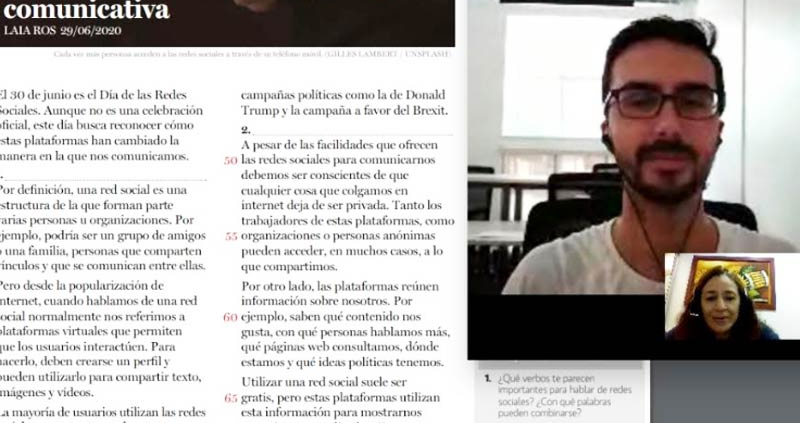 There is no question that 2020 has been an inconvenient year for most of us. Some people say that COVID-19 has been an "unwelcome surprise".
We thought we just had to wait a few weeks or months until the pandemic was over. But the reality is that we have to adapt to this situation, we have to be resilient.
But thanks to technology we can connect with other cultures and learn a new language when we are busy or not able to travel abroad.
Learn More Than Spanish has offered online classes since (2017). Our school has the infrastructure and our team is qualified for the challenges that the so-called "new normality" has brought.
Most of the students that have been to our Spanish school in Bogota have continued learning Spanish online when they return to their hometown.
Now, in COVID times, they are taking advantage of the time they have had at home to focus on improving their Spanish language.
They also take advantage of the time to keep connected with the Colombian culture and to have fun.
Thus, we have prepared this article in case you are wondering what it is like to study Spanish online with us.
What platforms do we use at LMTS?
 
To make it simpler for everyone, we only use two platforms:
Google Hangouts and Skype.
Both platforms are very easy to use. They don't have time restrictions, they offer the option of sharing screens and work simultaneously. They also allow teachers and students to record the classes, so you can watch them later and see how much you have improved.
What is even better, these platforms are also available for smartphones. This means that you can take the classes at home with your laptop but you can also vary sometimes and take the classes outdoors.
The most important is to coordinate with your teacher how you would like your classes to be.
What kind of activities do we do for the online classes?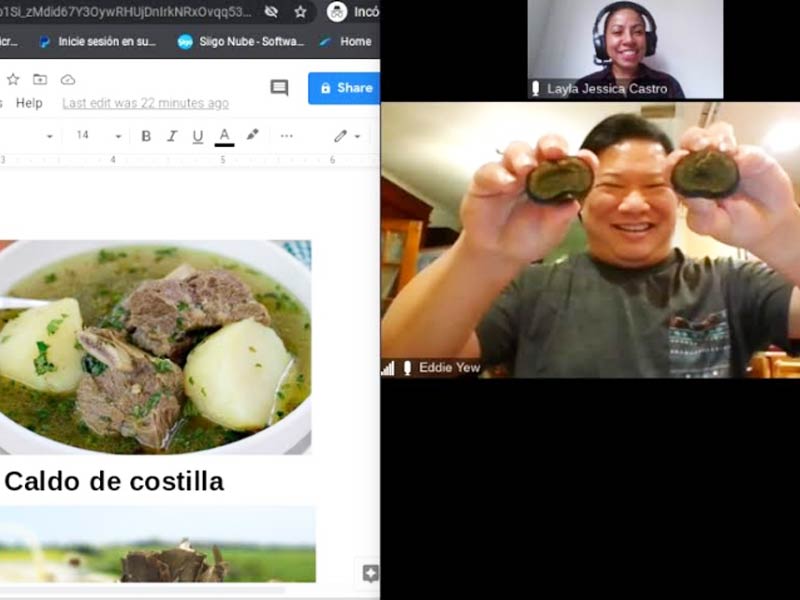 For us, the most important is to establish a plan with each student.
We know that all students are different. Everyone is at a different level, everyone learns at a different pace, and everyone has a different motivation for learning Spanish.
One of the greatest advantages of learning Spanish online is that it gives you flexibility. Students and teachers can develop their study program that fits the expectations and needs of everyone.
Therefore, our activities are very diverse. We talk about Colombian culture (i.e. music, literature, food, etc) and about the Spanish language (i.e. grammar, pronunciation, vocabulary).
It's so much fun!
What methodology do we use?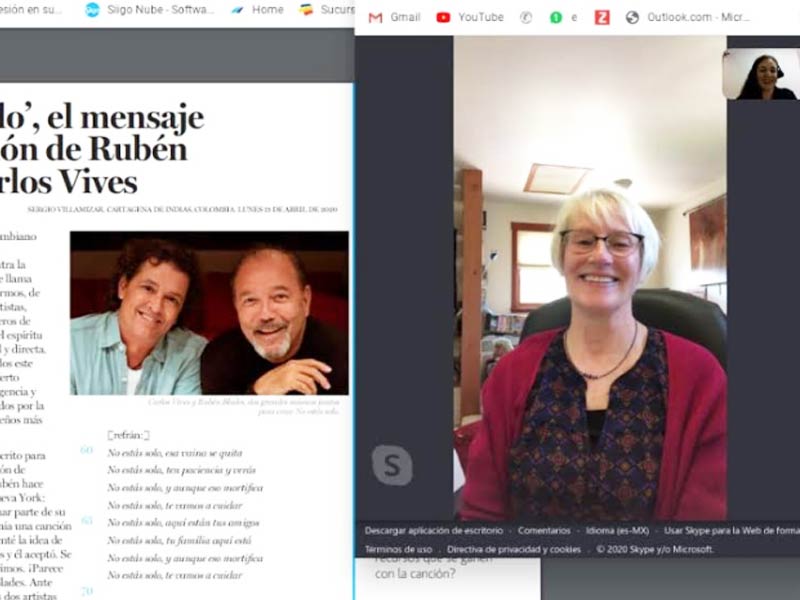 The methodology we use in our courses depends on the program you choose.
You can choose to learn General Spanish, Spanish for Business, or to prepare yourself for the D.E.L.E. Exam.
Our methodology follows these three aspects in all the programs:
Our lessons are focused on the students' goals. During the first lesson, you define with your teacher which abilities and skills you want to improve.
Our program covers the four learning skills (i.e. Listening, Speaking, Reading, Writing) but we focus on those you feel you need more practice.
The program is structured by levels according to the Common European Framework of Reference for Languages (CEF), from A1-C2. The amount of hours depends on several aspects such as your previous experience learning Spanish or how fast you progress.
If you want to know more about how it is like to learn Spanish with us do not hesitate to contact us. Our team will be happy to explain to you our programs in detail.

https://learnmorethanspanish.com/wp-content/uploads/2020/10/study-spanish-online.jpg
600
800
Jennifer Gonzalez
https://learnmorethanspanish.com/wp-content/uploads/2018/11/spanish-school-colombia-logo.png
Jennifer Gonzalez
2020-10-13 19:33:42
2021-05-27 18:36:31
What is it like to study online at Learn More Than Spanish?