Learn Spanish while enjoying the best outdoor activities in Bogota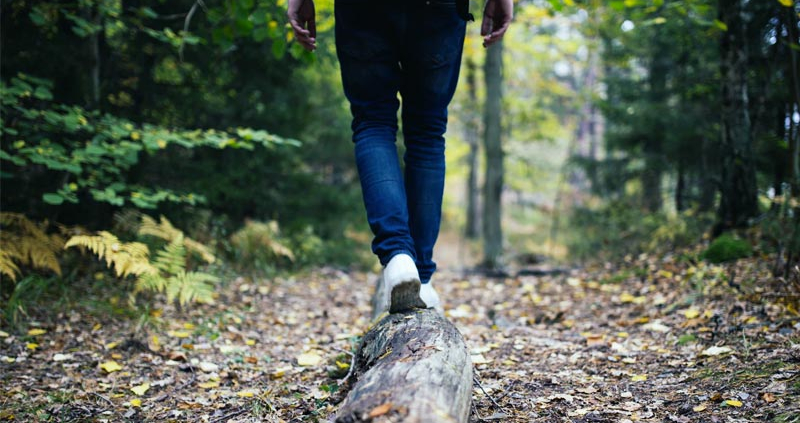 Bogota is one of the largest cities in South America. There are about 9 million people – both Colombians and foreigners- living in Bogota.
It's a city that attracts people from all over Colombia and all over the world. It's a city full of opportunities and leisure activities.
Bogota is known for being a modern, cosmopolitan and multicultural city. People who are passionate about Colombian culture, about food and about music fall in love with Bogota easily.
Why?
Because in Bogota you can find anything!
Yes, in Bogota you can find all kinds of food, from street food to high-end restaurants. You can also find all kinds of music, from traditional Colombian rhythms to world-class festivals.
What is most interesting is that, even though some people call Bogota " the concrete jungle" due to its size and population, it is a city with a green soul.
Bogota is located in the middle of the Andes mountain range. It is a city full of parks and it is surrounded by a beautiful mountain range in the background (Cerros Orientales).
In Bogota, you can enjoy activities such as mountain biking, hiking and climbing.
The views are outstanding!
Also, within the city, you can go horseback riding, you can go cycling, or you can go running to one of the city parks.
If, on the contrary, you are not a very sportive person but you enjoy being outdoors, there are plenty of flea markets to visit.
We know that keeping up with the fast pace of life in a city can be exhausting. That is why it's important to find a work-life balance.
Believe it or not, in Bogota you can find it. You just need to be very efficient with your time and get up early to avoid the rush hour.
Thus, we have prepared this article about the best outdoor activities in Bogota.
It will help you to plan your getaways during the time you will be studying Spanish with us.
Keep in mind that these activities will get you closer to locals and will help you make new friends.
Cycling & Mountain Biking
If you like bikes then Bogota is the perfect city for you.
Why?
First of all, because Bogota has "Ciclovía!"
"Ciclovía" is either a permanent bike path or the closing of certain streets to automobiles for cyclists and pedestrians.
More than 120 kilometers of roads are turned into a cycle lane from 7 a.m. to 2 p.m. every Sunday and holidays.
All kinds of transportation are welcome —bicycles, roller skates, scooters, wheelchairs, skateboards— as long as they are not motor-driven.
Second of all, because Bogota's surroundings are filled with cycle-friendly roads for mountain biking, little restaurants, shops and many outdoor activities.
Perfect for spending a day closer to nature.
Cycling and mountain biking are some of the most favorite activities for Bogotanos. Mostly after the success of Colombian cyclists in the Tour de France, Giro d'Italia, and La Vuelta de España.
Some well-known destinations are Alto de Patios (6 km, 380 m climb) and Alto de Verjón (11 km, 900 m climb).
These activities are not only good for getting away from city life and the traffic.
They are good for your health!
Remember that Bogota is a city located at 2,600 meters above sea level. And, high altitude requires a high level of cardio.
If you are into mountain biking check Wikiloc out. This website shows the peaks, the difficulty level and the distance of the main routes.
Or, if you are just visiting Bogota and feel like exploring the city and its iconic street art. Join one of the Bike & Graffiti Tours
Hiking
Bogota offers beautiful hiking routes within the city.
Who would have thought that?
Yes, that's another advantage of being located at 2,600 AMSL and surrounded by a 14,000 square-kilometer forest reserve (Los Cerros Orientales).
There are three main walks which total 14 kilometers.
These may not seem very long, but remember they climb from 2,600 meters up to 3,200 meters at their highest point.
We warn you that the hike might get tough but the views are the reward!
For Hiking in Bogota, you can go to:
Monserrate
Quebrada la Vieja
Quebrada las Delicias
For a day-trip outside the city you can visit one of the National Parks nearby:
Páramo de Sumapaz
Parque Natural Chicaque
Parque Natural Chingaza
Climbing
Although Bogota itself doesn't have outdoor spots for rock climbing, there are well equipped indoor climbing gyms.
In these centers, you can train your climbing skills while meeting new people and practicing Spanish.
And, whenever you want to go rock climbing outdoors you can go to any of the following places near Bogota:
Suesca
The most popular rock climbing spot in Colombia. It's a small village located 1.5 hr North from Bogota. You can go by car or by public transport.
Suesca is known as "Colombia's rock climbing Mecca."
It has over 400 different climbing routes, which are good for beginners and experienced climbers.
It has over 70 years of climbing history!
Macheta
Macheta is for really experienced rock climbers.
It's located only two hours from Bogota and it's a beautiful little town to stay. You can enjoy time with locals and if you are not climbing you can enjoy the views of the mountains and the climbers.
Zipa
It's the closest climbing spot to Bogotá. It's located only 30 min from Bogota.
Zipa has over 80 available routes, primarily for sport climbing and crack climbing.
Horseback Riding
For those who love horseback riding, Bogota is also a perfect city.
You will be amazed by the panoramic views of the East Hills (Cerros Orientales) while horseback riding a Colombian Creole horse.
The landscapes are full of fauna, flora, rivers and small lakes.
You can also stop in the little villages, enjoy the local food and speak with locals.
If you want to try horseback riding in Bogota, check out the Tripadvisor's suggestions.
Jogging & Running
If you are more into jogging and running you will also have plenty of options.
You can either run at any of the city parks or join any of the races organized in the city.
And, of course, you can do it at the iconic "Ciclovía" on the weekends.
Some of the most beautiful and popular parks for running are:
Parque Simon Bolivar
Parque los novios
Parque El Virrey
The most famous city races are:
Night Race 10K
Carrera Por los Héroes 10K
Nat Geo Run 10K
Carrera Atlética Allianz 15K
Media Maratón de Bogotá 21K, 10K
Carrera por la paz 10K, 5K
UNICEF 10K
Asics Golden Run 21K
Carrera Ascenso Torre Colpatria 48 Pisos
Carrera de la mujer 10
Flea Markets
If, on the contrary, you love being outdoors but you are not into any of these sports you can visit any of the city flea markets.
It's a perfect plan for the Capital's sunny weekends.
You can find a wide variety of street food, local artists and handicrafts.
The most popular Bogota's flea markets are:
Mercado de las Pulgas Usaquen
Mercado de las Pulgas de San Alejo
Pasaje Rivas
As many people would say, the only thing that Bogota doesn't have is the ocean. But apart from that, in Bogota, you will find everything!
If you are still thinking about where to go to learn Spanish after the global pandemic is over, stop thinking and join our school in Bogota.
In the meantime, join our online classes and follow our weekly blog here.
https://learnmorethanspanish.com/wp-content/uploads/2020/10/learn-spanish-outdoor-bogota.jpg
461
800
Jennifer Gonzalez
https://learnmorethanspanish.com/wp-content/uploads/2023/10/learn-spanish-colombia-logo-2023.png
Jennifer Gonzalez
2020-10-16 22:15:24
2020-10-20 13:05:51
Learn Spanish while enjoying the best outdoor activities in Bogota