University Courses vs. Language Schools in Colombia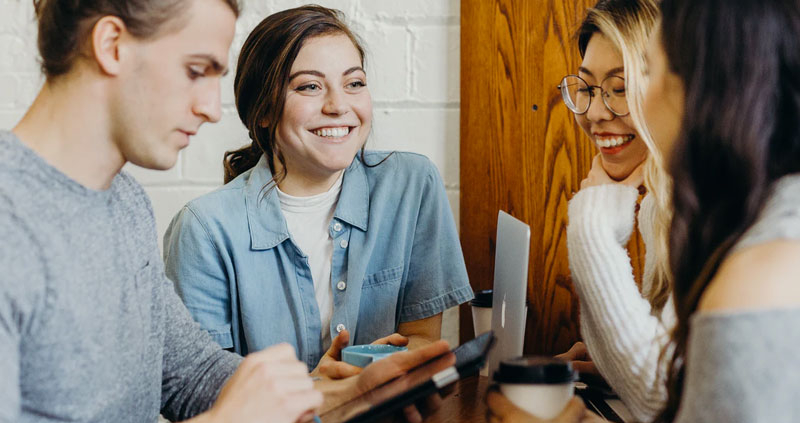 After making the decision of studying Spanish come other questions such as:
What program should I enroll in? Which country or city should I go to? For how long should I take a Spanish course?
Actually, there is not a "right" answer; there is not "a better program."
It all depends on the goal you have for learning Spanish and on your preferred method of learning.
In Colombia, the cities people normally visit more for studying Spanish are Bogota, Medellin and Cartagena. There are plenty of universities and Spanish schools in those cities. They offer a wide variety of Spanish courses.
We know you can be overwhelmed by the seemingly endless options that are out there. But we will help you make the decision that suits best for you.
One of the things people struggle more with is choosing between University and language schools.
So, let's look at that.
Studying Spanish at Colombian Universities
What is it studying Spanish at Colombian universities like? What characteristics university programs have?
Well, it's basically the same as when you are studying your undergraduate or master's program. Courses at the university are very structured, the same program for everybody.
University courses can vary in length, from a couple of weeks to a full academic year. So, the first thing to keep in mind is the time you have to invest in learning the language.
People who choose university programs are usually young students or young professionals.
They have the time to travel to Colombia for at least one month. They aim to get a certificate of language proficiency to include it in their curriculums.
What are the advantages of studying Spanish at a Colombian university?
Spanish courses can usually be taken in addition to regular university course offerings. Thus, you will have the chance to meet other Colombians and enjoy the student Colombian life.
You can enjoy the university facilities. There, you can also make new friends and immerse yourself in the Colombian culture.
If you are currently doing a bachelor's or master's back home, you might get entitled to get transferable credits to your program.
It will look good in your CV.
If you planned to stay longer than six months in the country, it's a good option to get a student visa.
What are the disadvantages of studying Spanish at a Colombian university?
You will be in classrooms with large groups of students.
Depending on the university you choose, the program could be a bit pricey.
If you are having a cultural shock, you won't feel teachers and fellow students are that close to you to help you overcome it.
You won't have personalized classes. So, if you're struggling with a specific topic teachers won't be able to focus on your learning process.
Studying Spanish at a language school
Language schools are getting more and more attention during the last years.
What are the advantages of studying Spanish in a language school?
They have a very structured program as well but are much more flexible. You choose between group classes and private classes
If you are interested in learning a specific skill you can plan the program with your teacher or tutor. For instance, D.E.L.E exam preparation, or Spanish for business.
Once you are back in your home country you can continue your classes online.
Language schools offer many social activities. Thus, you can get to know the Colombian culture better in a short time.
What are the disadvantages of studying Spanish in a language school?
You should do extra research while choosing the best Spanish school. There are so many options but you should look at the one that suits best your needs and expectation.
Teachers are also highly qualified. However, ask the teachers' credentials first. Some schools mentioned their teachers are native speakers but it doesn't mean they are certified or have enough experience.
Not all Spanish schools give you a certificate of attendance.
Languages schools don't have the same infrastructure, facilities, and services as universities. However, it's not totally a disadvantage since they organize many social and cultural activities around the city.
For those interested in language school we have prepared "Tips for choosing the best Spanish Course"
Whatever option you choose the most important is that you immerse yourself in the local culture and enjoy the experience. Learning Spanish should be always fun!
If you want to learn more about the language and about Colombian culture read our weekly blog here. And, if you have any questions about our programs you can always contact us.

https://learnmorethanspanish.com/wp-content/uploads/2020/08/university-courses-vs-language-schools-colombia.jpg
600
800
Jennifer Gonzalez
https://learnmorethanspanish.com/wp-content/uploads/2023/10/learn-spanish-colombia-logo-2023.png
Jennifer Gonzalez
2020-08-14 10:48:00
2021-05-27 18:39:11
University Courses vs. Language Schools in Colombia