Facts about Colombia we bet you didn't know
Colombia is a country that surprises all those who come to visit.
It passed from being skipped for many travelers during their South America trip, to being one of the top destinations of the world.
Colombia is well known for its people, green landscapes and beautiful beaches.
It is also popular for being one of the countries where it is easier to learn the Spanish language.
Still, many don't know much about Colombia, except what they have heard in the media or from other people.
So, here are some things you probably didn't know about our country:
What is Colombia's most famous for?
1. Colombia has the second-highest number of native Spanish speakers
Around 480 million people around the world speak the Spanish language.
After Mexico, Colombia is the country with the largest number of native Spanish speakers in the world, with over 49 million.
More than 99.2% of Colombians speak Spanish, but there are also 80 different indigenous and Creole languages.
About 850,000 people in Colombia are speakers of native languages.
In  San Andres and Providencia, Creole English is spoken by 20,000 – 30,000 people. A blend between English, Spanish, Kwa from the Ivory Coast, Ghana and Togo, and Igbo from Nigeria.
Colombia is becoming one of the most popular destinations for learning Spanish.
It is often said that Colombians speak one of the most neutral Spanish in the world. By "Colombian Spanish" people normally refers to the dialect spoken in Bogota.
2. Coffee Cultural Landscape, a World Heritage site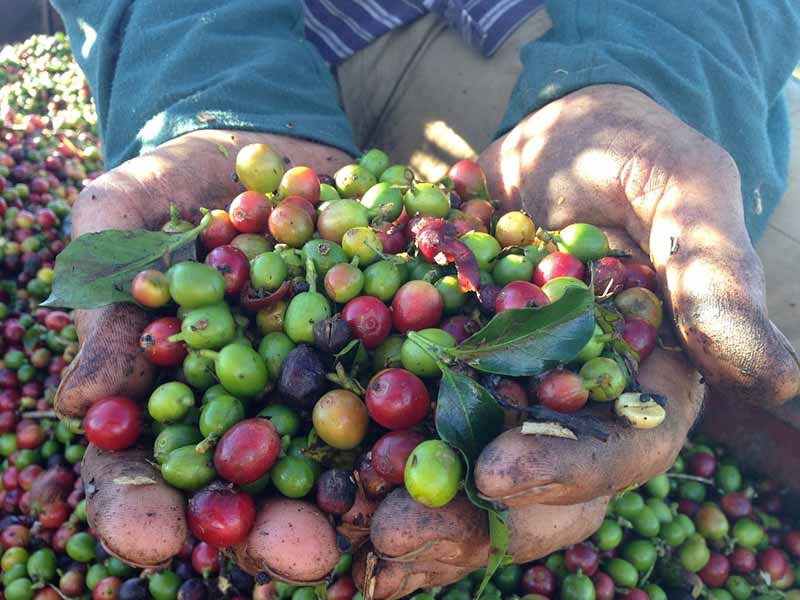 Yes, you know Colombia produces the best Coffee in the world.
It is the third-largest exporter of coffee after Brazil and Vietnam.
Colombia produces around 12% of the world's coffee.
In 2011, UNESCO declared the "Coffee Cultural Landscape" of Colombia, a World Heritage site.
An exceptional example of a sustainable and productive cultural landscape that is unique and representative of a tradition that is a strong symbol for coffee growing areas worldwide.
This landscape comprehends The coffee-growing axis (Eje Cafetero), about 1.2% of the Colombian territory, where most of the coffee harvest is produced.
3. Nevado del Ruiz and the Ring of Fire
Colombia is part of the Ring of Fire, also referred to as the Circum-Pacific Belt.
The Ring of Fire is a 40,000 km, horseshoe shape of countries in the Pacific Ocean characterized by active volcanoes and frequent earthquakes.
Seventy-five percent of Earth's volcanoes—more than 450 volcanoes—are located along the Ring of Fire. 90% of Earth's earthquakes occur along its path.
Nevado del Ruiz lies within the Pacific Ring of Fire. This volcano is located 29 kilometers west of the capital city Bogotá and is known for the eruption in 1985, one of the deadliest Volcanic Eruptions Since 1500 A.D.
4. Famous emeralds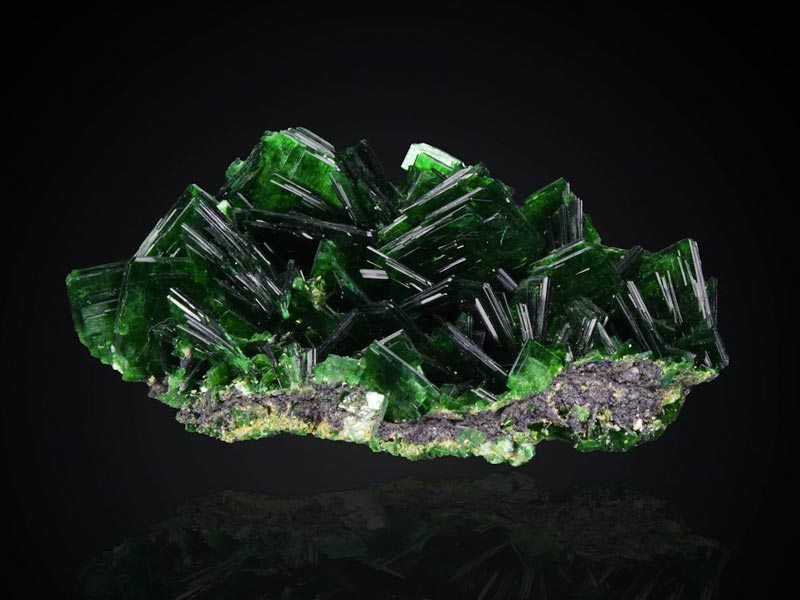 Colombian emeralds are well known for their brilliance and deep color.
It is the world's leading producer, 60% of the world's fine Emeralds come from Colombia.
The country has more than 150 mines churning out high-quality emeralds.
The most valuable emerald in the world is The Tena Emerald found in Muzo, in 1999.
Colombian emeralds are also famous throughout history:
The Crown of Andes, estimated to be worth $2.5 million and on display at the Metropolitan Museum of Art in New York City.
The Chalk Emerald, it became the centerpiece of a diamond and emerald necklace owned by Indian Maharani, Sita Devi.
The Mogul Mughal Emerald. One of the largest emeralds known. It' on display at the Museum of Islamic Art, Doha, Qatar
5. Cycle Path Network and Sustainable Transportation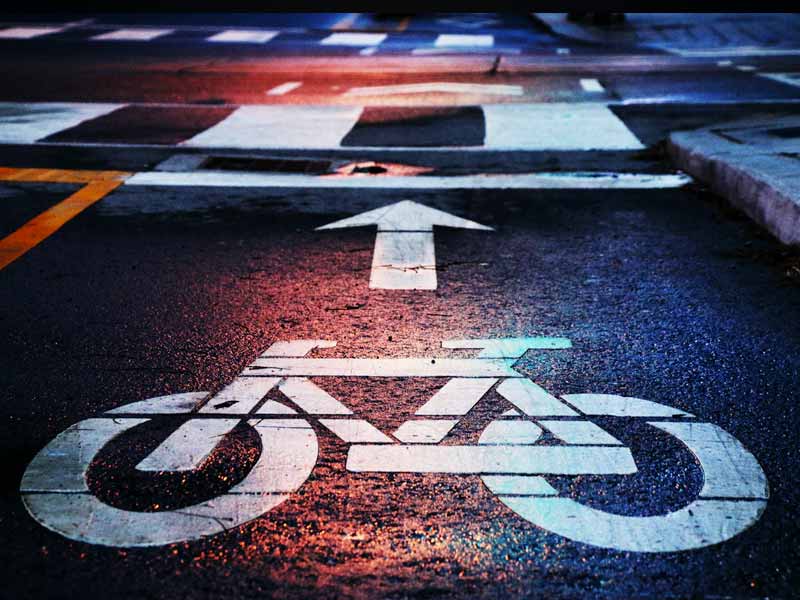 Colombia's capital city, Bogota, has one of the biggest cycle path networks in the world. It is by far the most bike-friendly city in South America.
And for the last couple of years, the Colombian government has been committed to strategic public transport systems.
Take for example Medellin, famous for its innovative sustainable transport and awarded the 2012 Sustainable Transport Award.
6. "Megadiverse" Country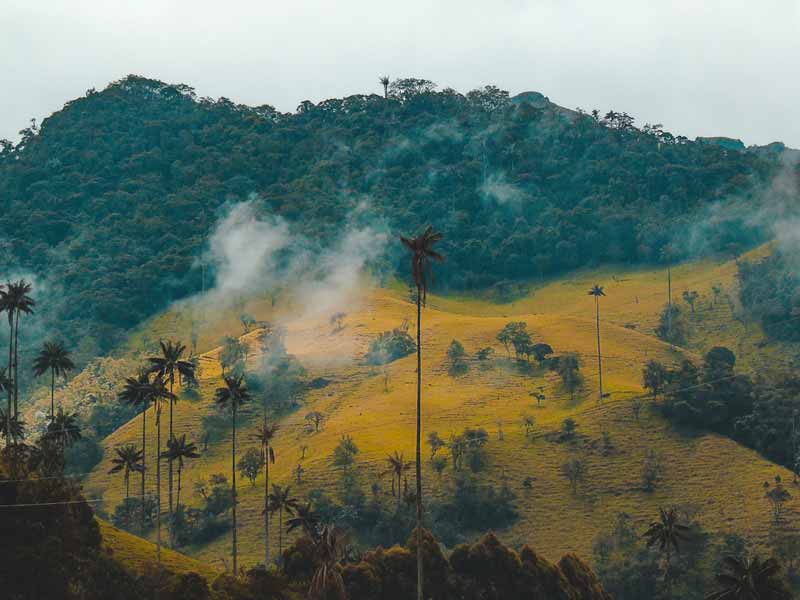 Colombia is listed as one of the world's "megadiverse" countries. It hosts close to 10% of the planet's biodiversity.
There are 17 megadiverse countries in the world and Colombia is the second country with the most biodiversity per square kilometer.
Flowers
Colombia is the second largest fresh cut flower exporter in the world after the Netherlands. 95% of Colombia's flower production is exported.
It is also the top supplier of flowers to the United States.
Worldwide, Colombia ranks first in orchid species diversity
Birds
Colombia has the greatest bird diversity in the world.
There are 1851 confirmed bird species in the country, equivalent to 20% of the global total.
Humpback Whales
Colombia is the world's top destination for whale watching.
Uramba Bahía Málaga National Natural Park is one of the favorite places for humpback whales to give birth to their babies.
Annually from July to November, Humpback whales flee the cold South Pole for the warmer waters of the Colombian Pacific.
Wax Palm Tree
Quindio wax palm, Colombia's national tree, is the world's tallest palm tree. It can grow up to 60 meters tall.
Tropical fruits
According to the Humboldt Institute, Colombians could eat a different fruit every day for more than a year.
Yes! You are reading well.
We could spend a whole year trying different fruits. In Colombia, there are over 400 edible native species.
If you want to know more about Colombian fruits read our post "15 exotic fruits you have to try in Colombia".
7. Unique geography
Climate
Thanks to its geographical proximity to the equator, Colombia doesn't have typical seasons like spring, summer, fall, or winter.
Instead, there are only two seasons, rainy and dry season. This makes the weather stays more or less the same all year round in each region.
Snow-capped mountains with ocean view
Sierra Nevada de Santa Marta (5,710m) is the world's highest coastal mountain range.
Páramos (moorland)
The world's largest páramo is in Colombia. Sumapaz páramo is located just a couple of hours from Bogota.
Paramo is one of the world's most important ecosystems, nestled in mountains between the treeline and glaciers and one of the fastest evolving ecosystems on Earth.
Colombia is one of only three countries in the world to be home to paramo and more than 60% of these moorlands are found in our country.
Islands
There are approximately 74 islands in Colombia, including oceanic, river and lake islands, cays, and islets.
One of those is the world's most densely populated island: Santa Cruz del Islote
The Pacific Ocean & Caribbean Sea
Colombia is the only country in South America that has coastlines on the North Pacific Ocean and the Caribbean Sea.
Amazonia
Amazonia is a vast 643,000-sq-km slice of rainforest accounting for a third of Colombia's total area – about the size of California – and spread over some eight of the country's departments.
Most of Amazonia's area is unreachable and untamed.
8. Other interesting facts about Colombia
National Anthem
It is mandatory for radio and public television in Colombia to play the National Anthem every day at 6 am and 6 pm.
National Holidays
Colombia has 18 National holidays. It is one of the countries with the most National holidays in the world.
It's Colombia, not Columbia
Most people misspell "Colombia", probably because some other names are spelled with an "u", like British Columbia or how the word sounds in English.
Just remember, Colombia is named after Cristoforo Colombo or Cristobal Colón in Spanish (Christopher Columbus in English), the explorer who began the European colonization of the Americas.
The Willys Jeep
Why is the Willys Jeep the most iconic car in Colombia?
Cien años de Soledad
Why should you read "One Hundred Years of Solitude"?
We really hope you enjoyed this post.
Now We'd like to hear from you:
Which fact from today's post did you find most interesting?
We'd like to hear from you. So go ahead and leave a comment on any of our social media channels. Facebook, Twitter or Instagram.
https://learnmorethanspanish.com/wp-content/uploads/2020/07/colombia-spanish-facts-megadiverse.jpg
600
800
Jennifer Gonzalez
https://learnmorethanspanish.com/wp-content/uploads/2018/11/spanish-school-colombia-logo.png
Jennifer Gonzalez
2020-07-12 11:32:11
2020-08-04 21:24:12
Facts about Colombia we bet you didn't know