Bogota: How is the lifestyle?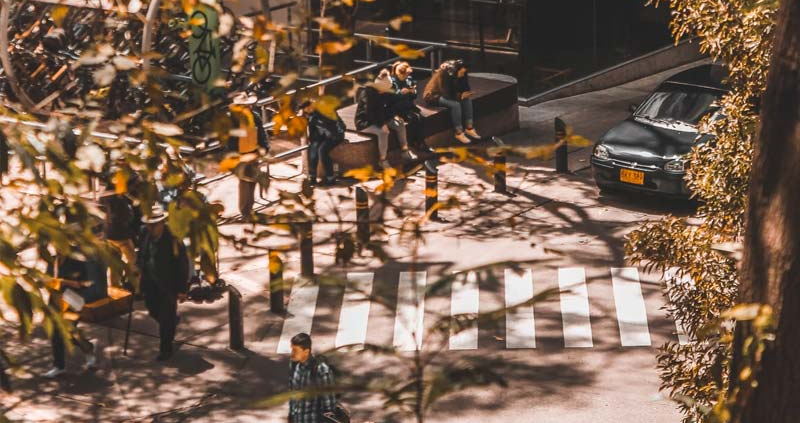 Our country has been welcoming more and more visitors and expats every year. They choose Colombia as their holiday destination or new home because of the country's rich biodiversity, stunning landscapes, and cultural diversity.
Furthermore, the kindness of the Colombian people, growing professional and investment opportunities, and high-quality education are key determinants for expats to start a new life in the country.
Living in Colombia varies from enjoying lush mountain cities, colonial towns, and tropical coastal villages. Each town and city of Colombia has its charm, food and traditions, and even its accents.
Although there are plenty of options for living, most expats choose to live in the Colombian capital city, Bogota.
Why Bogota?
Bogota is the gateway to South America, one of the Latin American hubs for entrepreneurs, and a city with a wide variety of international corporate opportunities.
Bogotá is the largest city in Colombia and the third-largest in the Americas. It covers an area of almost 2,000 km2 and has a population of more than seven million people. Therefore, the diversity of leisure and cultural activities doesn't surprise you.
There are a million things to do in Bogota. It is a city that stands out in Latin America due to the amount of accessible or affordable cultural activities, concerts, and city tours. Also, due to its gastronomy, it's a city with a great variety of national and international cuisine, bars, and cafés.
How is it Living in Bogota?
As in any place in the world, people's lifestyle depends on several factors. For instance, their economic status, hobbies, or proximity to parks or cultural facilities. Bogota is not an exception.
Bogota is a world-class city with a mix of modern and traditional architecture, green and urban spaces, and an offer of both local and international activities.
Bogota's cultural offer is infinite. It is the only city in Colombia where you can fully immerse into the Colombian culture. Bogota brings together the best of our country; its music, food, art, and people.
Weather and Clothing
The climate is similar year-round, with an average temperature of 20C during the day and 12C at night. Being in the Andean mountains range makes it cloudy most of the time, with a bit of sunshine from time to time.
Some people say Bogota's weather is similar to London's. Thus, ensure you are well prepared with an umbrella, warm hoodie, coat, and sunglasses, just in case!
Nature
Bogotá sits 2,600 meters above sea level, and the majestic Andes mountains surround it. You can enjoy the mountain view from most neighborhoods in the city.
It is recognized as one of the greenest capital cities in Latin America. It's been an inspiration to cities like NYC and London as they work towards sustainability, mainly in terms of open spaces, parks, and bicycle paths.
Citizens are encouraged to use more public transport and bicycles instead of cars to not only reduce traffic but also to reduce the environmental impact of emissions.
In Bogotá, it's common to see beautiful, colorful birds stopping by the windows. The city's mountainous landscape is ideal for sightseeing, mountain biking, and hiking.
Also, there is a park in the heart of the city, Bogota's metropolitan park Simon Bolivar. It is slightly larger than New York's Central Park and has a huge lake surrounded by grass and trees. On the weekends it is full of people enjoying the time with family and friends.
People
Bogota attracts people from not only other regions of Colombia but also people from all around the world. People move to Bogota to immerse themselves in the Colombian culture, to work, or study.
At first, it might be challenging to meet locals. Rolos, as people from Bogota are known, have a reputation for being distant or "cold" – as usually happens with people from capital cities-. However, you would be surprised by how friendly, polite, and open-minded Rolos are.
Once you get to know them, you will be welcome to birthdays, family celebrations, weekends in the "Finca" (holiday house), and many other plans Rolos used to do.
What do people use to do in Bogota?
As mentioned, Bogota has many things to offer. However, plans vary depending on whether you are a visitor or living in the city. Also, it depends on if you are hanging out with expats or Colombians.
For those only visiting Bogota, the most common activities are visiting the city center, the iconic Gold museum, Monserrate, and strolling around the area while enjoying local street food. Trying a coffee tasting, joining a street art tour, or learning how to play the popular tejo game.
On the weekends, visit Usaquen to enjoy the city's biggest flea market, join the Ciclovia, or go on a day trip to the city's surrounding areas.
For those living in the city, activities might vary quite a bit. Locals, Colombian, and foreigners love meeting friends and family. They love eating out and going for a coffee or beer. There is a great and wide offer of local and international cuisine all around the city. Discover new places is one of the favorite plans of the "capitalinos" (those living in the capital city).
People living in Bogota also love going to concerts, art exhibitions, and theatre plays. Those who love sports love going to the gym, cycling, hiking, or climbing to the nearest mountains.
If you want to know more about Bogota, read some of our previous articles:
And watch this video from How to Expat about the quality of life in Bogota.
Spanish Language
We encourage you to learn Spanish if you plan to live in Bogotá. Although many people speak English and many activities you could join held in English, there is a different world for those who speak Spanish.
If you speak Spanish, you will get more involved in the Colombian culture and better grasp the local jokes. Believe us, Colombian humor is unique, and you wouldn't like to miss it!
For those interested in learning Spanish in Bogota, read some of our previous articles on Studying Spanish in Bogota:
Or, learn Spanish with us!
Come to learn Spanish or improve your current level by joining any of our in-person classes. Visit our website to learn more about our classes and to get a glimpse of how it is learning Spanish with us!
Also, visit our Blog and follow our Social media to learn more about the Spanish language and Colombian culture.
See you soon!

https://learnmorethanspanish.com/wp-content/uploads/2022/07/bogota-lifestyle.jpg
600
800
Jennifer Gonzalez
https://learnmorethanspanish.com/wp-content/uploads/2023/10/learn-spanish-colombia-logo-2023.png
Jennifer Gonzalez
2022-07-04 10:18:14
2022-07-18 10:55:12
Bogota: How is the lifestyle?