People of Colombia, as diverse as their country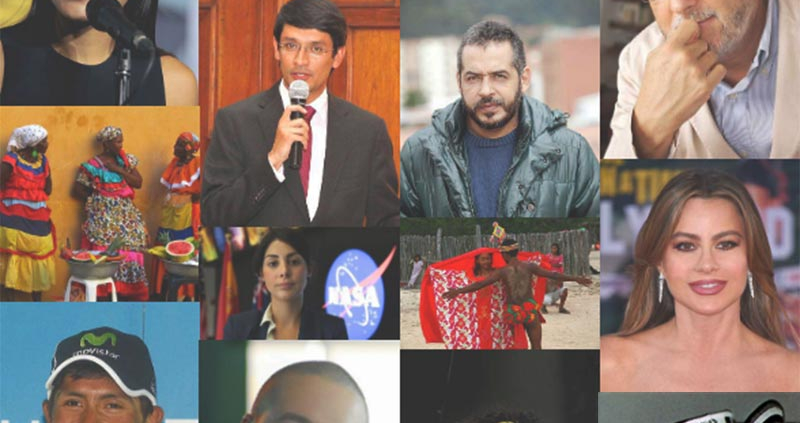 One of the things people like the most when visiting Colombia is to discover the different cultures within the country.
Each region has its own traditions, its unique customs, and its own accent.
There is plenty of music, food, and people wherever you go.
We often hear people saying they like Colombians or they like Colombian Culture, but what do they really mean?
Colombian culture is fascinating. It has been the result of the country's location and the influences of other cultures over the years.
Let's look back into history!
How did the cultural mix start in Colombia?
Since the "La Conquista" period, Colombia has been an important point of arrival for immigrants coming to South America. For instance, Spanish and Africans. They settled in the country for more than two hundred years.
As a result, three new racial groups emerged:
Mestizo, from the mix of indigenous and Europeans.
Mulato, from the mix of Africans and Europeans.
Zambo, from the mix of indigenous and Africans.
Later, during the 19th and 20th centuries, immigrants from the Middle East arrived in the country. They, and their descendants, are known as Arab-Colombians.
They settled mainly in the Caribbean region and, still today, they have an important influence in the region's culture (i.e. food, music and traditions).
Now, let's move to the present.
What races and ethnic groups are in Colombia today?
There are four ethnic groups in Colombia:
Ethnic Groups Of Colombia. Source: WorldAtlas

| Rank | Ethnic Group | Share of Colombian Population |
| --- | --- | --- |
| 1 | Mestizo | 53.5% |
| 2 | White European Colombian | 30.7% |
| 3 | African Colombian, Mulatto, Palenquero, or Raizal | 10.5% |
| 4 | Native South American | 3.4% |
| | Other Ethnicity | 1.9% |
Out of those groups, indigenous groups play a crucial role in the country's diversity. It is very important to highlight the diversity within these groups.
There are 87 different indigenous groups located in almost all departments of the country, 27 out of the 32 departments. Which explains why some demographers say Colombia is one of the most ethnically diverse countries in the Western Hemisphere and in the World.
Now, let's talk about languages
Languages also play an important role in Colombia's cultural diversity. Why is that?
In Colombia, 99% of the population speaks Spanish, yet, there are plenty of people who speak it as a second language.
The exact number is not clear but according to experts, there are about 70 indigenous languages still spoken in Colombia and more than 750,000 people speak them.
Besides Spanish and indigenous languages, there are also two kinds of Creole languages. Creole is a language that has developed from another.
The first one is the Creole spoken in the islands of San Andres and Providencia. It is a blend between English, Spanish, Kwa (from the Ivory Coast, Ghana and Togo) and Igbo (from Nigeria).
The second one is the Palenque Creole, or Palenquero. It is a blend of Spanish language and Kikongo (from Central Africa, RD Congo and Angola).
With all these influences, you might be wondering how Colombians look like. Don't you?
Colombians reflect indeed the blend between Spanish, African and indigenous. Some of them reflect as well as their Arabs roots.
Let's better explain it with pictures. It might give you an idea of the diversity of Colombian people.
As you could see, Colombians are a fascinating blend of people and cultures.
That is why every day more people have decided to visit the country and start their journey with an immersion of the Spanish language.
There is no better way of experiencing a country than by talking to its people!
Are you one of those passionate about world cultures? Let us know on our social media channels @ilikespanish
https://learnmorethanspanish.com/wp-content/uploads/2020/06/people-colombia-diverse-country-2.jpg
600
800
Jennifer Gonzalez
https://learnmorethanspanish.com/wp-content/uploads/2018/11/spanish-school-colombia-logo.png
Jennifer Gonzalez
2020-06-15 22:01:45
2020-08-04 21:27:54
People of Colombia, as diverse as their country