What is it like to celebrate Christmas in Colombia?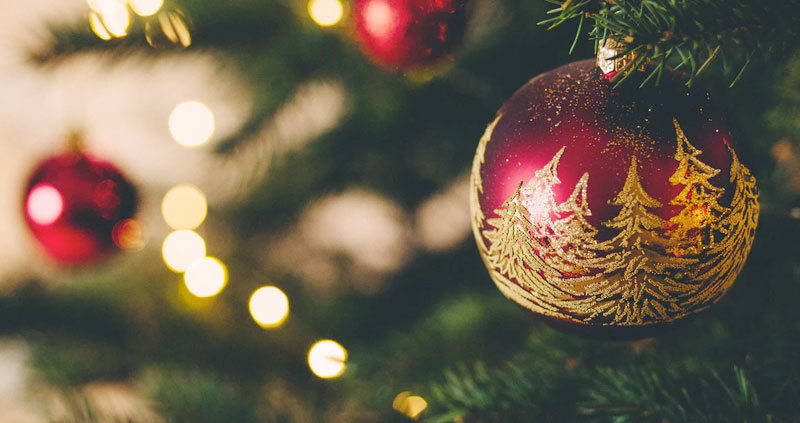 For Colombians, Christmas -and in general the month of December- is a big deal.
In December, our calendar is full of activities, family gatherings and heaps of food!
Colombians, as we all know, love to celebrate. Colombians are happy, spontaneous and authentic people. We are grateful, family-oriented and we love sharing food.
Having said this, it comes as no surprise that for Colombians Christmas doesn't only refer to the celebration taking place on the 24th – 25th December. For us, Christmas is a season, which takes place all the month of December – it even takes place from the end of November until the beginning of January.
Approximately 20% of the Colombian population lives in the country's capital city. Bogota is a modern and cosmopolitan metropolis that has become the country's epicenter of business, study, and entertainment.
Since a large part of the city's population are not originally from Bogota but from multiple places all around the country, December is an opportunity for them to return home to spend quality time with family and old friends.
Have you celebrated Christmas in Colombia?
If not, start planning your trip to Colombia and start learning Spanish! We guarantee it will be one of the best experiences of your life.
And for you to have the best experience, we have prepared this article in which we explain the most important Colombian Christmas traditions.
Christmas Season
We mentioned that Christmas in Colombia is not just a day, it's a season, but then when does the Christmas season start?
Well, officially the Christmas season starts on the 7th December with "El día de las velitas" (Little Candles Day). But, arguably, we can say that the Christmas season starts a bit before, around the end of November but no specific date.
How is that?
Colombian families gather together to set up their "arbolito de navidad" (Christmas tree, we use diminutives in Colombian Spanish) and other decorations at home.
Apart from the "arbolito de navidad", the second most important decoration is "El pesebre" (the nativity scene). For us, it's important to set up the whole nativity scene -including the landscape- next to the Christmas tree.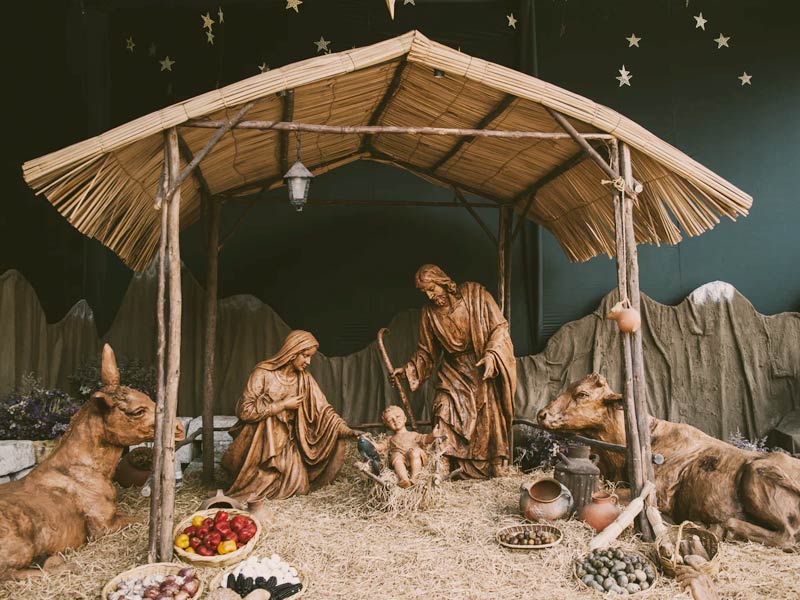 Keep in mind that in the "Pesebre" we set up the little hut where "El niño Dios" (baby Jesus) is born, but we don't put baby Jesus in it until 24th December evening -When, for us, he was born. You will see a lot of different kinds of "Pesebres", and you will find them in people's houses, offices, malls, etc.
Once "el arbolito" and "el pesebre" are set, children write a 'Carta al Niño Dios' (letter to baby Jesus). In the letter, they ask for the presents they would like to get for Christmas. The letter is placed in the "arbolito" with the hope they get those presents on Christmas Eve.
Now, let's move on to the busy calendar of activities during this season:
Día de las Velitas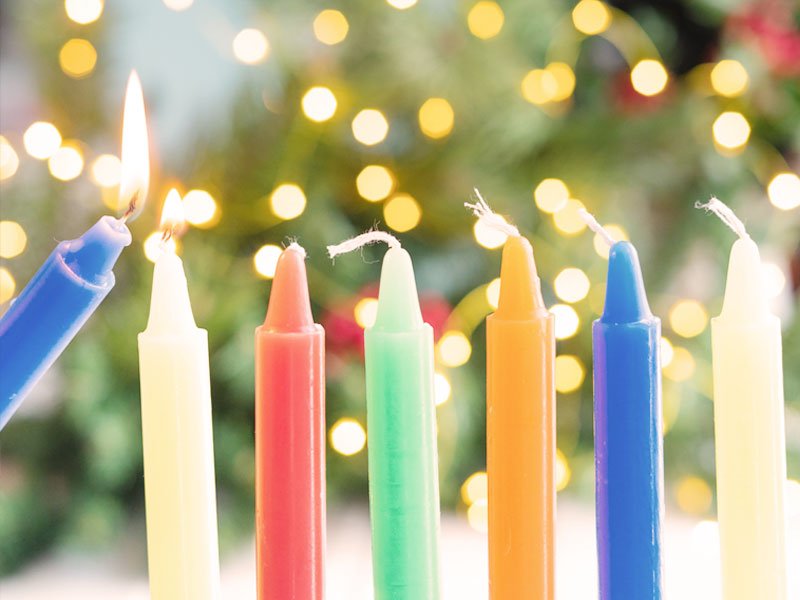 On the 7th of December, we celebrate "El día de las velitas".
This celebration takes place on the evening of December 7th, leading up to the Feast of the Immaculate Conception on December 8th, a Catholic holiday and national holiday in Colombia.
Houses and streets are decorated with candles, lanterns and lots of lights. Some people design and hang their own cardboard lanterns, especially in smaller towns.
There are also big firework displays, music and foods (we'll talk about traditional Christmas food in the last section of this article).
It's then, with all the lights on, that the Christmas season officially starts.
The candles are meant to light the way of the Virgin Mary as she comes to bless their home. People give thanks for the blessings they have had during the year that is ending.
Novena de Aguinaldos
From the 16th December until the 24th December, we do something in Colombia called "La novena de aguinaldos" (Christmas advent prayer). We normally just say "La novena", which literally means "ninth".
For the nine nights leading up to Christmas, people gather in each other's homes, traditionally to recite an old Christmas prayer. "Novenas" also take place at people's offices, malls, and public spaces.
During a novena, be prepared to eat traditional Colombian Christmas foods and to sing traditional Christmas music, known as "villancicos".
These prayers are devoted to holy figures such as baby Jesus, Mother Mary, and Joseph, among others.
While many people still maintain the religious aspect, it has evolved into a good excuse to get together to eat, drink and enjoy life with family and friends.
Navidad
If you think Christmas in Colombia starts by stumbling down the stairs in your pajamas, sitting next to the freshly cut tree and opening presents, you are wrong.
While in many Northern European and North American countries Christmas is celebrated on December 25th (Christmas Day), in Colombia and many Latin American countries Christmas is celebrated on December 24th evening – to be more specific, at midnight.
On Christmas night, known as "nochebuena" families pray the last "novena", share a special dinner, and -at midnight- everyone starts opening the presents that Baby Jesus brought.
At midnight, there is usually a late-night party so people stay up until the early morning and sleep-in the next day. The 25th is a day to relax, eat leftovers and spend time with the family
Día de los Inocentes
If you thought the fun ended on December 24, then you haven't celebrated Christmas in Colombia!
Of course, there is another festivity in between Christmas and New Years'.
On the 28th of December, we celebrate something called "El Día de los Inocentes". It is kind of the Colombian version of April fools, where creating humor at your expense is the name of the game.
On this day people play tricks on each other, and even TV channels adapt their programs to this day by showing a lot of blooper shows.
Aguinaldos
Aguinaldos are those fun little games played by children and adults during the Christmas season.
One of the most popular and commonly played is known as Tres Pies: players try to slip one foot in between the feet of their opponents without them noticing.
Another popular one is Si o No – basically, you can't say one of those words.
People play those games for a few days any time during the Christmas season. They normally agree on certain points and the winner gets a small present.
Now that you know our Christmas traditions, it's time to talk about food!
Typical Christmas Food
Christmas in Colombia wouldn't be complete without our traditional dishes.
Food plays an important role in Colombian Christmas celebrations – and it's delicious!
What do Colombians eat during the Christmas season:
Buñuelos
Buñuelos are originally from Jewish and Arabian cultures. They came to Latin America during the Spanish colonization.
These are cheese fritters made of cornstarch, butter and cheese.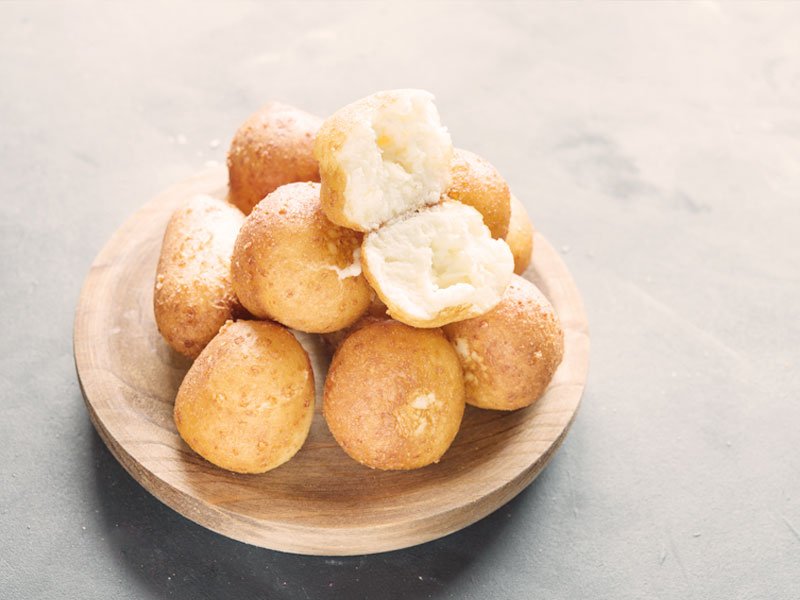 Natilla
Natilla, a creamy spiced custard dish, is the festive dessert par excellence.
Tamales
Another popular Colombian Christmas food is tamales. They are made of corn, wrapped in plantain leaves, and boiled. The tamales vary according to the region. Some of them also have rice, peas, eggs, carrots, bacon and chicken.
Lechona
A roast pig stuffed with vegetables, rice and spices, that has been slow-cooked for hours and hours beforehand
We're getting hungry now! And, we are so ready to start our Christmas celebration!
Follow our weekly blog if you want to know more about Colombian culture, the Spanish language and our Spanish school.
Hope to see you anytime soon in Colombia. But remember that in the meantime you can join our Spanish classes online.

https://learnmorethanspanish.com/wp-content/uploads/2020/11/colombian-christmas-traditions.jpg
600
800
Jennifer Gonzalez
https://learnmorethanspanish.com/wp-content/uploads/2018/11/spanish-school-colombia-logo.png
Jennifer Gonzalez
2020-11-28 16:03:32
2020-12-03 13:36:44
What is it like to celebrate Christmas in Colombia?